Come to the Table
Come to the table and savor the sight
The wine and the bread that was broken
And all have been welcomed to come if they might
Accept as their own these two tokens
The bread is His body, the wine is the blood
And the one who provides them is true
He freely offers, we freely receive
To accept and believe Him is all we must do
Come to the table and taste of the glory
And savor the sorrow, He's dying tomorrow
The hand that is breaking the bread
Soon will be broken
And here at the table, sit those who have loved you
One is a traitor and one will deny
But He's lived his life for them all
And for all be crucified
Come to the table He's prepared for you
The bread of forgiveness, the wine of release
Come to the table and sit down beside Him
The Savior wants you to join in the feast
Come to the table and see in His eyes
The love that the Father has spoken
And know you are welcome, whatever your crime
For every commandment you've broken
For He's come to love you and not to condemn
And He offers a pardon of peace
If you'll come to the table, you'll feel in your heart
The greatest forgiveness, the greatest release
Songwriters: Michael J. Card / Niles Iles Borop
Come to the Table lyrics © Sony/ATV Music Publishing LLC, Warner/Chappell Music, Inc
CCLI License 879072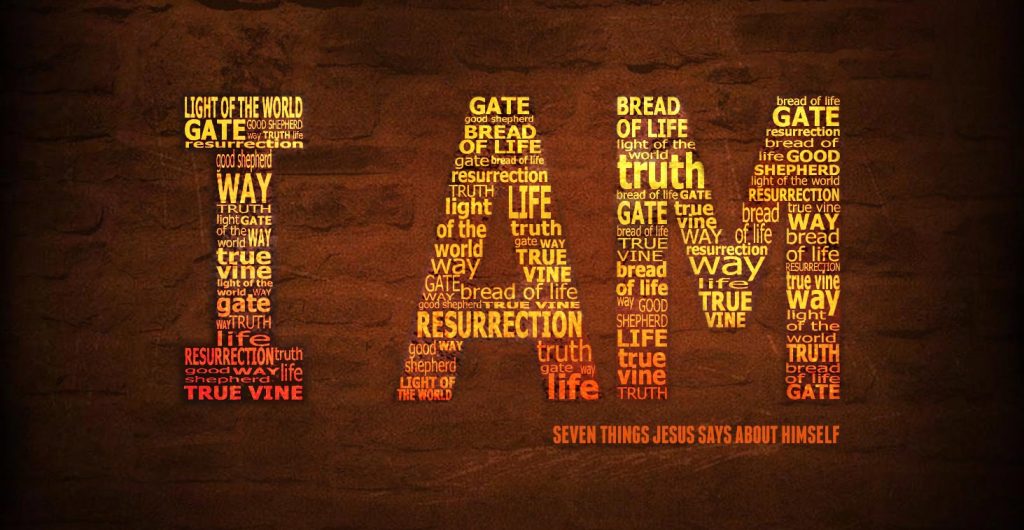 "Jesus said to them, 'I am the bread of life; he who comes to Me will not hunger, and he who believes in Me will never thirst.'" John 6.35, NASB
Sunday lunch is usually a busy time. The age old joke in the Baptist church is that preacher needs to shorten his sermon so that we can get out before the Methodists. Fortunately, my church has never had to worry about that! But, getting to the restaurant early enough to get a table is a big deal, right? Whether your church is 50 or 5,000, feeding a crowd always brings out the self. We want to be early in the line, not late.
Now, Jesus ministered to and taught a group similar to us. 5,000 men plus their wives and children were all seated on the hillside hearing His sermon. Then, it was lunchtime. Yes, I believe that the people in this story are Baptist. They are hungry at the end of the sermon and what is available isn't enough. However, Jesus feeds them…all of them…with to go boxes full of leftovers.
The next day, the people find Jesus and He breaks down the events of the day before. These people wanted their stomachs filled, but Jesus offered so much more. He tells them, "I am the bread of life."
What did you have for lunch yesterday? It probably satisfied you for a couple of hours, but as you did yardwork or housework, the pangs of hunger crept in again. As you played or read or even napped, the sustenance of your meal faded. That's what happens with this life. Everything we use to fill ourselves is never enough.
When Jesus says that He is the bread of life, He is admitting a couple of amazing things. First, He uses the phrase "I Am". For the Jews in His day, that was a huge statement. I Am is the covenant name of God. In the Hebrew it was YHWH (Yahweh) and in your Old Testament, it is written LORD. Jesus is identifying Himself as God!
He then takes His identity to our hearts. That's the way Jesus works, you know. He is telling the Hebrew crowd and the 21st century Christian crowd: That meal you had yesterday was good, but it didn't sustain you long. It can't. Life goes on and the food of the world is never enough. But, I am God in your flesh. I am offering you something that will sustain. I am the bread that covers all of life. Won't you trust Me? Won't you come to Me and find what will sustain forever?
In Him, you and I have all we need to satisfy our deepest longings. He is the bread of life.
Pray: Lord, You are all I need to be sustained. I get hungry and sometimes I snack on what this world offers. Help me find my greatest satisfaction in You. Show me how You sustain fully. Thank You, Jesus, for Your great offer of life everlasting.