In years past, I have used a Monday morning recap of the Sunday sermon to help catch the main theme and points of Sunday' message. As we draw 2020 to a close,  First Words will feature a Monday Recap of the message. Feel free to share or comment with insight on how God's Word is working in your life.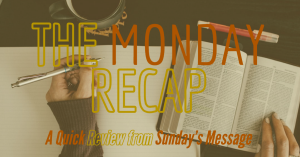 Throughout her history, the Church has used song to exalt the glory of God. We see a consistent theme throughout Scripture calling on us as God's people to praise Him and revere the glory of God. Many times, we have erroneously seen this as the "worship time" before the sermon is preached. What we find in Revelation 15 is that the entire throne room of God in heaven is a display of His glory. The Christian life is called to recognize this and live in it now!
Setting the Scene:
As we have walked through Revelation, we have seen God's power over evil consistently on display. We are introduced to His throne room in chapter 4, as the 4 living creatures and the 24 elders are consistently praising the King of Glory. It is in this throne room that we find the Lamb, who had been slain, standing in victory as He takes the scroll from the hand of God and begins to break its seals. Revelation then takes us on a journey to see the wrath of God on sin displayed throughout the created order. A series of seal judgments leads to a series of trumpet judgments. The trumpet judgments lead up to the revealing of the dragon, whose sole purpose has been to steal the glory of God (as if it were truly possible!) and disrupt His promise to redeem. The dragon does not operate alone, rather he makes for himself a fake savior (the Beast, who is Antichrist) and a fake spirit (the False Prophet) to mimic the holy trinity of God. It is through the agency of the False Prophet that people are coerced to worship the Beast and to take his mark. God's wrath is foretold in Revelation 14 to be poured out in its undiluted strength on those who worship the beast and take his mark.
Our Passage Today:
This brings us to the throne room of heaven again. It is picturesque scene of God's majesty. We are introduced to seven angels who are given the specific task of preparing the seven final plagues that demonstrate the completion of God's wrath in v. 1-2. The key word in verse 1 is that God's wrath is finished. This word is also used by Jesus on the Cross in John 19.30 when He exclaims, "It is finished!" We see Jesus completing the necessary sacrifice that would satiate the wrath of God for the sins of the whole world. However, too many people reject this free gift of God, so His wrath remains to be paid for the evil of the world in which we live. These seven plagues bring the cycles of the judgment of God to completion.
The focus of the passage shifts slightly to a group of redeemed individuals who have come out of the tribulation. We first see this multitude in Revelation 7 and they are referenced through the chapters to follow. I am convinced that this is not the Church as we understand it today, but is a multitude of people who trust Jesus once the Tribulation begins. These tribulation saints proclaim the glory of God. This is an eruption of praise that takes place at the foot of His throne. It needs to be pointed out that these individuals have specifically been identified has having victory over the beast and refusing to worship his image or take his mark. They have seen the power and allure of the way of the world, but the glory of God and His great work have been greater!
As you read verse 3 and 4, we see the beauty of God on display in their praise. I believe their worship hinges on the rhetorical question to open verse 4, "Who will not fear, O Lord, and glorify Your name?"[1] These people have no doubt watched friends and family go the way of the beast, but because they held fast to the name of Jesus even to the point of death, they know the glory of God. I want that to be true of you and me as well in this day!
The final scene in heaven's throne room focuses back on the angels. These are not baby faced cherubs, these are mighty messengers of God who are carrying out His holy decrees. In these verses, heaven prepares for the completion of God's wrath. All of heaven holds its breath as these angels prepare the bowls of wrath. Even the smoke of the temple that resonates with our view of heaven from Isaiah 6 displays the worship of God that compels Him to act on behalf of His own holiness as well as the prayers of the saints. We have seen this smoke rise from the altar of incense in Revelation 8.4 as the prayers of the saints continue to rise before God. We understand that His wrath is about to be unleashed as never before, but we must also understand that a true function of worship is taking place in this scene. This is a picture of God's glory!
I understand that the book of Revelation has many moving parts, incredible symbolism, and even unimaginable imagery. This has led many to stay away from the book altogether, but it has also led others into heresy (Jehovah's Witnesses, for example). Even in pop-culture, the book of Revelation makes its way into various quotations and scenes…often erroneously. One example of this is in the 1984 movie Ghostbusters where Bill Murray's character, Dr. Peter Venkman, is tracking a ghost with Dr. Raymond Stantz, played by Dan Aykroyd. Aykroyd quotes Revelation 7.12 about the opening of the sixth seal, but anyone who looks up the reference will actually get a worship service, "Amen, blessing and glory and wisdom and thanksgiving and honor and power and might, be to our God forever and ever, Amen." I hope people looked it up!
However, this passage is of crucial importance for you and me today. We see these tribulation saints stand in awe of the glory of God in spite of the delusions of the beast they witnessed in the tribulation. This is encouragement for us. I stated Sunday morning that the point of this passage shows us that the glory of God in heaven eclipses the allure of the world as the faithful see their salvation made complete. Sure, the passage addresses the completion of God's wrath, but it is as believers stand before the throne of God in worship that we see the fullness of our salvation.
You and I are tempted at every turn to follow the way of the world. This is a form of self-worship that veils its truest intent: following the way of the beast. The tribulation saints were given every opportunity and reason to turn away from God and follow the beast, but they held God's glory in high esteem so as to hold fast to their faith. You and I are there. We have the allure of the world and its immediate gratification on our doorstep, on our TVs, in the palm of our hands, and everywhere else we turn. The question comes back to Revelation 15.4 – will we fear and glorify God most?
Making it real in my own life:
One of the biggest reasons people want to stay away from Revelation is because the imagery makes it hard to apply to our lives. We are looking at future events that are not easily identified and somehow we have to make wrath, angels, and saints worshiping at the throne of God relevant to today. I am sure that some would question my methods and approach to preaching through Revelation. That is perfectly fine. I do not necessarily think they would be wrong, as I do not claim to be an authority on the book. But, even with its intricacies, the book of Revelation offers much for us to consider today. Specifically looking at the way God's glory eclipses the allure of the world, let's make 4 quick statements for us today:
The Gospel makes it possible for me to see God's glory now. I am not claiming a view of salvation that incorporates some odd transcendentalism. I do not believe that this passage (or the orthodox teaching of the Bible) would lead us to think that getting saved means you get this behind the scenes look or out of body experience of heaven. I do believe that when we see what the Gospel fully entails, you and I are able to see how glorious God is. Moses asked to see this glory in Exodus 33, but God said he couldn't see it and live. In Exodus 34, Moses has been in the presence of God making his face glow so bright Aaron was begged by the Israelites to cover it with a veil. But Paul shows us in 2 Corinthians 3.18 that it is the Gospel that reveals to us this glory. He writes, "But we all, with unveiled face, beholding as in a mirror the glory of the Lord, are being transformed into the same image from glory to glory, just as from the Lord, the Spirit." You and I can see how glorious God is by seeing His Son crucified for our sins. Won't you trust Him?
The glory of God is evident in both His wrath and His mercy. It is easy to look at mercy as the way God shows glory, right? I don't intend to scare anyone to Jesus, but the picture of Revelation 15 pairs God's wrath with His glory. It is because God is a glorious and holy God that His wrath must be poured out still. Look at Jesus on the Cross. There we see the wrath of God poured out because of His glory. We see His mercy on His image bearers as Jesus bears that wrath. We cannot look at the Cross with joy without seeing Revelation 15 as a picture of God's glory and wrath combined. It is because God took pleasure to provide a means for our salvation (mercy) that we find the great outpouring of His wrath to come. Your story will end in wrath outside of your faith in Jesus Christ. This is why we must proclaim Christ and Him crucified. Remember the question in v 4? Who will not fear and glorify the Lord? That answer is found in the rejection of Christ Jesus today. If you have not trusted Jesus, your story will end in wrath because God is a God of glory. However, if you trust Jesus, your story is written by mercy because God is a God of glory! Lean into Him.
For the Christian, My choices will demonstrate how much I value God's glory in this present world. Keep in mind the contrast of the tribulation saints in verse 2 with those pressed under the wrath of God in 14.19. The tribulation saints took victory over the beast and did not accept his mark; the wrath of God in chapter 14 is on those who did not reject the mark and did worship the beast. This is a life choice. What is more important, God's glory or the allure of the way of the world? This is a daily question that we must ask ourselves as Christians. Temptation comes every day. You and I do not, unfortunately, receive an immunity to sin and temptation when we come to Jesus. We get salvation and the power of the Holy Spirit to turn from sin, but we still may choose to sin. That is our nature. But, because we know the glory of God, we can choose to follow His path daily.
God's work of salvation draws me to worship Him. I want to encourage you to worship the Lord. This is not always the easiest thing because we are inclined to worship ourselves. Keep in mind, we will worship something! When you come to Jesus, you see God's glory in a beautiful display of His mercy. The tribulation saints exalt this in verse 3. God revealed His righteous ways. God is the almighty. Worship Him today!
In this passage we are confronted with God's beauty and God's wrath. May today be an encouragement for you to worship Him in all of His splendor and glory and to walk in His paths of righteousness.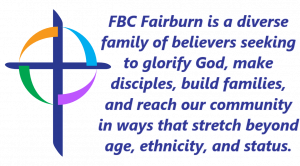 [1] Unless otherwise noted, Scripture quotations taken from New American Standard Bible ©1995 The Lockman Foundation.