We've got some exciting things happening at First Baptist, and we'd love for you to join us.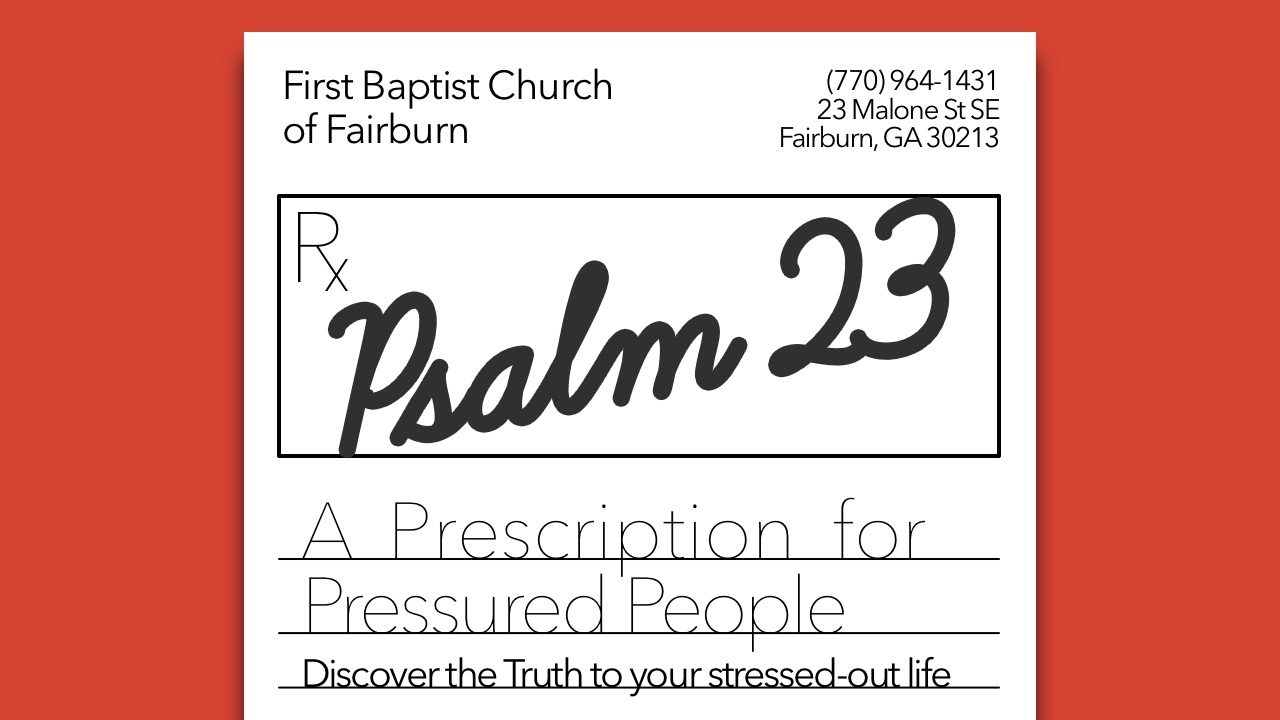 The current sermon series about Psalm 23 will deal with issues that we all struggle with including worry, busyness, stress, and fear. Discover the Truth to your stressed-out life on Sundays throughout April and the beginning of May.
In addition to weekly Biblical teaching on Sundays, we're planning some other activities for our growing community. Here are just a few events in the coming months:
Movie Night: War Room
April 10, 5pm
Come see a FREE movie and enjoy some popcorn and candy! There will be special activities for preschoolers and children as well.
Messy Church
May 1, 5-7pm
Enjoy a family and children-centered event with food and a relaxed environment for fun activities.
Vacation Bible School
June 26-30, 6-8:30pm
Kids will discover truths about Jesus as they submerge themselves in God's word during a deep-sea adventure.
Music Day Camp
July 11-15, 9am – 4pm
At this free day camp, children will learn a fun, Bible-based musical. Everyone is invited to the performance on July 15 at 7pm.
Feel free to contact us with any questions about these events.
You can learn more about our church here.