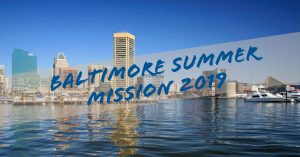 Background: 5 year partnership in Pittsburgh with Redeeming Grace and planter Josh Tancordo came to a mutual close with RG becoming a viable church with established leadership. Upon prayerful consideration, FBCF missions committee agreed to target a new partnership with church planters in Baltimore, MD for a future partnership. In April 2019, Randy Cunningham and Pastor Evan met with 6 planters in Baltimore (2 transitioning to NAMB staff, 4 plants reviewed). A primary partnership will be bridged with Freedom Church Windsor Mill and planter Jay Jones. This will provide opportunity to build ministry in the city of Baltimore and develop a secondary partnership with Restoration Church Curtis Bay and planter Anthony Petini.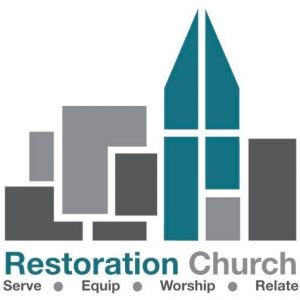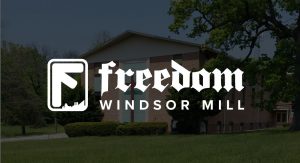 2019 Mission Engagement

July 20-27

Lodging:

Stay at Freedom Church Windsor Mill (FCWM), utilize 2 rooms at Quality Inn for showering. This cost will be split equally across each family staying at the church
Hotel option: Quality Inn ($75/night plus tax and fees; $525 per room for week)

Meals:

Will have breakfast onsite

Freedom Church: breakfast prepared onsite – $25/family for the week
Hotel: breakfast included

Lunch provided by Freedom Church Windsor Mill
Dinners TBD daily

What we will be doing:

Freedom Church

VBS during the week. 9am – noon, material will be supplied by FCWM
Neighborhood outreach: doorhangers/knock
Dogwood Elementary School: exterior cleaning/groundwork
Onsite home: possible paint/clean out
Church grounds: cleanout/paint

Restoration Church

Door to door outreach Tuesday afternoon/evening
Block party on Friday Evening

Cost of the trip:

FCWM: $125/family plus cost of dinners
Hotel: $525/room plus cost of dinners

Fundraisers:

Bonfire Tshirts – all proceeds support entire group equally

Shirts sell for $25-30 online;
Profit if 50 shirts sell: $5.50-6.50/shirt or $265-325 total
Profit if 250 shirts sell: $7-8.50/shirt or $1800-2,110 total

funds2orgs.com – all proceeds support entire group equally

Shoe drive throughout the church; Will earn $.40/lb of shoes. 2500 pair will be roughly $1,000 shared equally.
Shoes will be repurposed for micro-entrepreneurs in developing countries
Are you ready to go?